Finding the Best Lift Kit for Highway Driving

There are many different Jeep JL lift kits for sale in Illinois. In fact, the variety of lift kits has massively increased over the years, thanks to new manufacturers and designs. While having such a wide selection gives you plenty of options, it can be challenging to narrow down the choices. Finding the best lift kit for highway driving gives you the best of both worlds. Your Jeep will look great in town, and you'll still be able to handle the occasional off-road adventure without issue.
Lift Height
Before you choose a lift kit, the first thing to consider is the height. Jeep lift kits generally come in 2 inches, 2.5 inches, and 3 inches. You may occasionally find lift kits that are 4 or 4.5 inches. The greater the height, the less you have to worry about rocks, limbs, and other debris getting in your way. While lift height is important, it's not the only factor. You also need to consider how you most often use your vehicle.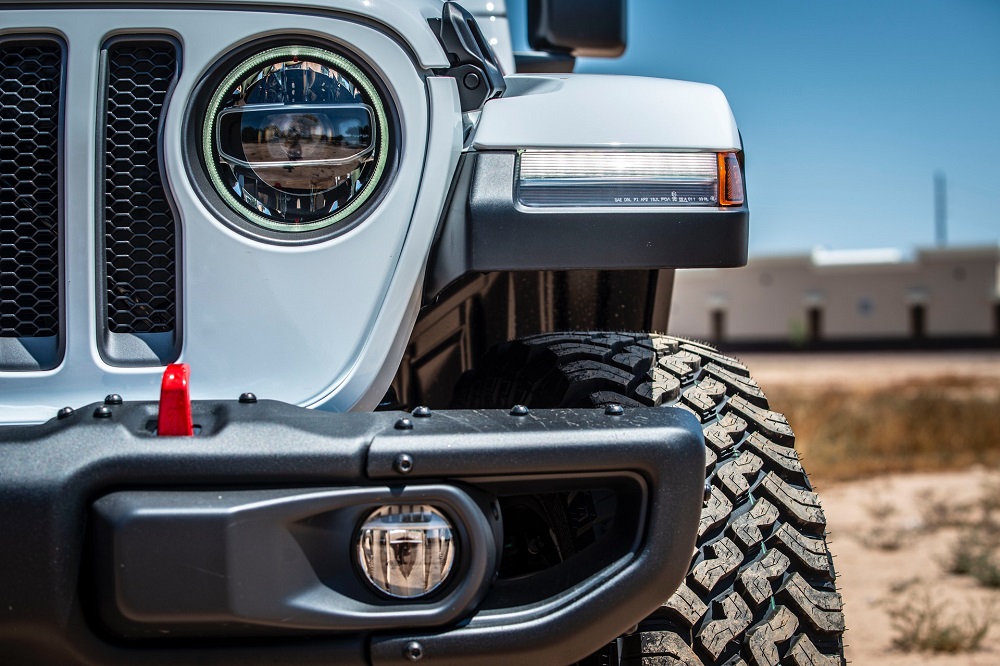 Two-inch lift kits are generally recommended for use on the highway. Although they do make off-road riding a bit more viable, they're not intended for helping you tackle the most challenging trails and off-road escapades. Of course, gravel and dirt roads will be much easier to handle. If you have no interest in racing or competing in off-road driving, a 2-inch lift kit should be considered.
When you reach 2.5 inches, your lift kit gives you a little more versatility. These lift kits accommodate recreational off-road hobbies. At 2.4 inches, you have a bit more leeway. Dirt roads and gravel won't bother you in the least. You'll notice that your off-road adventures can be a bit more daring. You may even be able to try your hand at racing or competition on occasion. Although a lift kit at 2.5 inches isn't the most intimidating visually speaking, it's more than sufficient for recreational riders. If you're passionate about driving off-road with your Jeep, but it isn't your entire life, these lift kits should do the trick. Additionally, kits at 2.5 inches still accommodate highway driving.
Examples
The BDS 1435H 2" Suspension Lift Kit is an excellent example. It's specifically designed for on-road ride quality and offers off-road capabilities as well. It gives your Jeep adequate clearance for 35-inch tires. The ProRide coil springs help to mimic the performance and comfort of the factory springs, so the ride feels familiar. BDS Suspension is one of the most trusted names on the market today, so you know you're getting a quality product that's built to last. At 2 inches, the height is more than enough for weekend riding, but it works very well in the city and on the highway.
With a Teraflex Jeep Wrangler KJ4 Lift Kit, you're taking things one step further. It boasts a lift height of 2.5 inches, which probably doesn't sound like a huge difference when compared to 2 inches. However, the driving experience tells a different story. This kit is built for weekend warriors who want to cut loose and have fun. Yes, this lift kit works well on the highway, so you won't have any issues in that department. On the other hand, it should also handle off-road excursions remarkably well. If you want the best of both worlds, this kit is sure to satisfy.
For the best Jeep JL suspension lift kits in Illinois, be sure to contact BD Motorsports at 217-752-6225.