Jeep Wrangler Unlimited Suspension Lift Kits vs. Body Lift Kits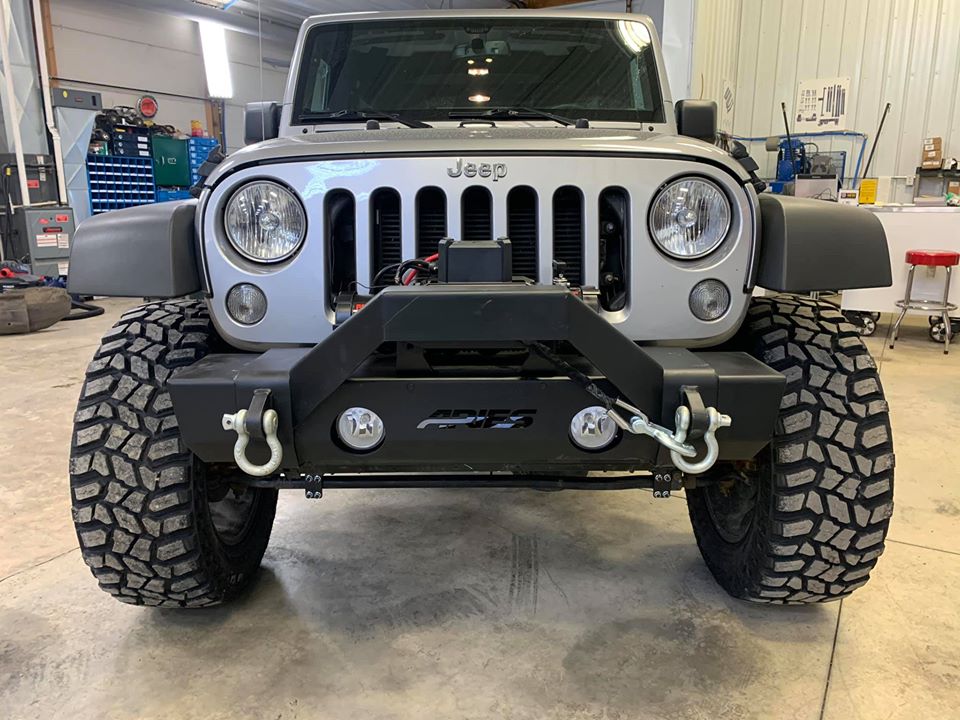 Many truck enthusiasts like to use lift kits because they add height to the ride, offer more room for bigger tires, and provide a more rugged look and feel overall. Lift kits are especially popular for Jeep Wranglers and other models. If you're a Jeep owner, you've probably seen advertisements for several types of kits on TV and in magazines and looked at builds by friends, coworkers, and known enthusiasts around town. Before you go all in on a
Jeep Wrangler Unlimited suspension lift kit in Illinois
or a body lift kit, realize that no two methods are the same. Here is an in-depth guide on the differences between suspension lift kits and body lift kits that'll help you choose the right one for your Jeep.
Definitions
The first thing you need to know is what each type of kit actually does. A body lift kit raises the body of the vehicle away from the frame. A suspension lift kit raises each part of the vehicle by lengthening the suspension. Knowing this information will help you decide what you want to do to your Jeep. Are you interested in making your truck taller? Adding larger tires? Or maximize ground clearance to enhance off-road capabilities? Figuring out what your goals are for your Jeep will make choosing a lift kit easier.
Body Lift Kits
If your goal is to make your Jeep look taller without breaking the bank, then body lift kits are your best bet. For one thing, body lift kits are more affordable. They contain front and rear coil spacers and may include bump stop extenders that lift the body of your Jeep up off the frame. Body lifts with minimal parts are considered economy or budget lifts. They come with the front and rear coil spacers only.
You should use this type of lift kit on your Jeep only if you plan to use the vehicle to drive around town. You can find body lifts that allow you to install larger wheels. Keep in mind, though, that their travel abilities will be limited, and the Jeep's overall performance level will stay the same.
Suspension Lift Kits
The Jeep Wrangler is still one of the best off-road vehicles. Suspension lift kits for the Jeep Wrangler Unlimited and other models are great for improving your off-road experience. They help you raise your vehicle so you can install larger tires that can handle the tough terrain of the outdoors. Adding height will also protect the frame from being struck by or lodged with rocks, debris, and other objects while you traverse through nature.
There are limitations on how high you can raise your Jeep, which depends on which kit you use. For example, the Teraflex Jeep Wrangler JK 4 suspension kit lets you raise your vehicle 2.5 inches. The Rough Country PERF644 (for 2003-2006 models) and 609S (for 2007-2017 models) offer 3.25 and 3.5 inches of lift. And the Rough Country 620N2 (for 1987-1995 models) will raise your Jeep a whopping 4 inches off the ground.
You can also find a wide variety of Jeep JL suspension lift kits. These add a major performance boost to your vehicle and improve their appearance. These tend to be on the higher price scale and take more time to install, but the outcome will make this endeavor worthwhile.
You might also be interested in Jeep suspension lift kits for 4x4 off-road models. These replace the springs and shocks on your Jeep. Long arm kits lengthen the vehicle's control arms by about double or more. To install a long arm kit, you'll need to remove the shock system, which requires custom fabrication and welding from a professional.
Short arm kits replace the Jeep's link setup with heavy-duty adjustable control arms that enhance flex or suspension during off-road travel and adjust some of the Jeep's steering geometry. The kit comes with everything you need for installation, including springs, sway bar links, long shocks, and new track bars or relocation brackets for locating the axles from below.